Summer Potato Salad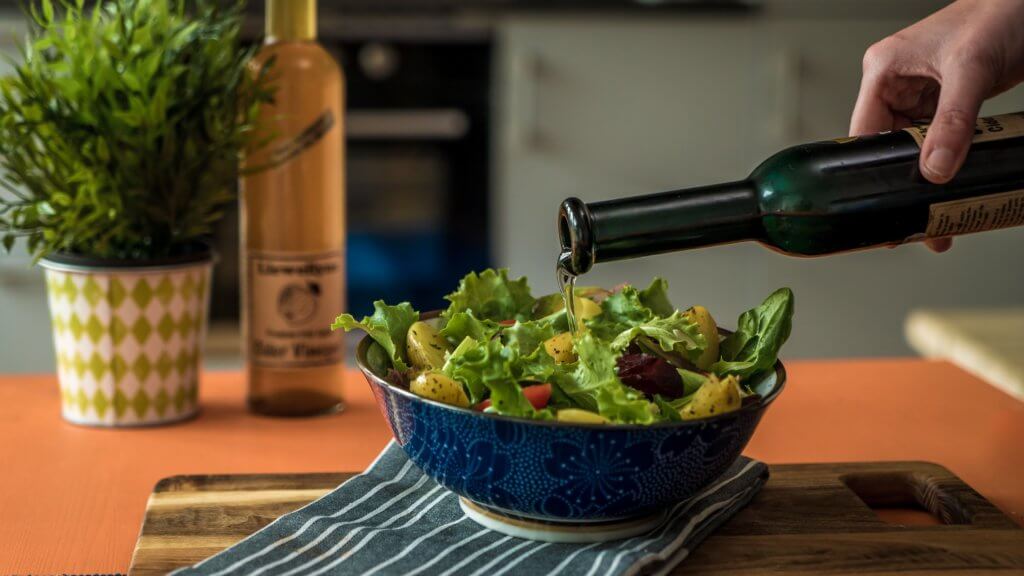 Method
Preheat the oven to 180 degrees.

Place a bag of Keogh's Easy Spuds into the microwave for 7 minutes. When done, open the bag and drain off any excess water.

Place the Easy Spuds into a cooking dish and drizzle them with some extra virgin olive oil and a sprinkle of salt and pepper. Cook for 2 minutes.

To prepare the salad, wash and dry the mixed leaves and cherry tomatoes.


Chop the cherry tomatoes into halves and place them in a serving bowl along with the mixed leaves.

When the Easy Spuds are finished in the oven sprinkle chopped parsley over them.

Cut the Easy Spuds into halves and add to the salad bowl. Mix all ingredients together.

Finally season with salt, pepper and a drizzle of extra virgin oil/balsamic vinegar.

Serve up and enjoy!
Ingredients
1 packet of Keogh's Easy Cook potatoes
5 ripe cherry tomatoes
1 bag of mixed leaves
Pinch of salt
Pinch of pepper
Handful of chopped parsley
50g Extra virgin olive oil