Honey Roasted Roosters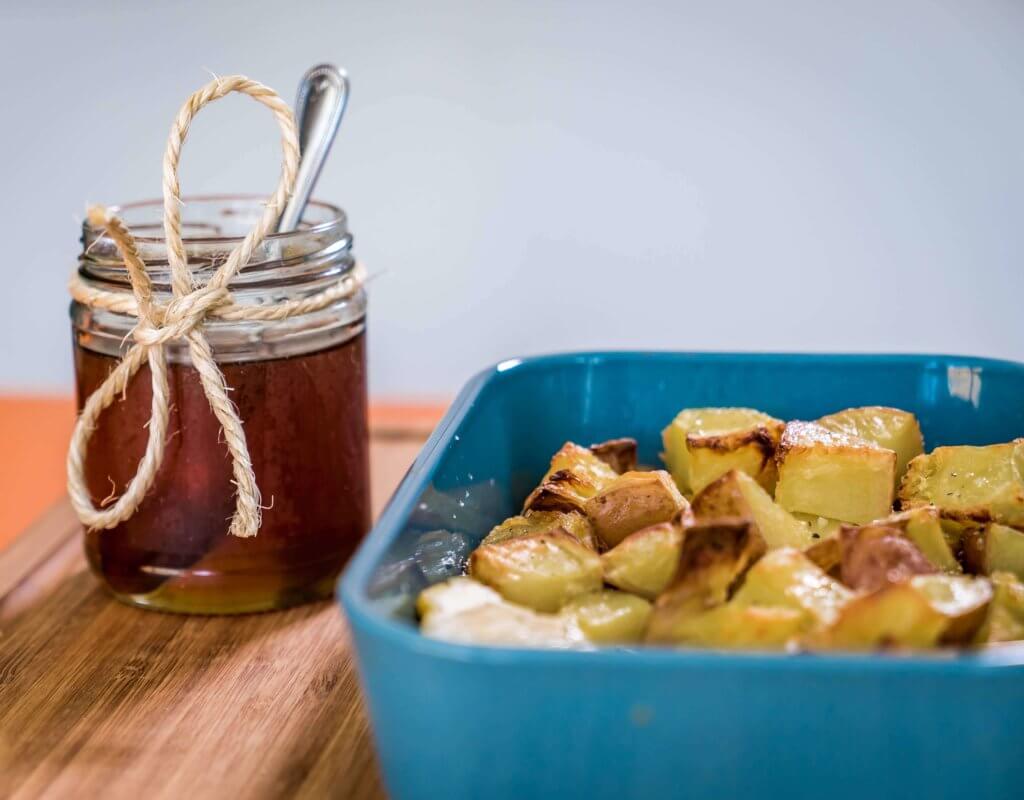 Method
Preheat the oven to 180 degrees.
Wash and dice the rooster potatoes into small bite-size pieces.
Boil the diced potatoes for 7 minutes, until slightly soft.
Drain off the potatoes and place them in a dish. Drizzle olive oil over them, making sure they are coated nicely.
Bake in oven for 25/30 minutes, until the roasted roosters look crispy and golden brown.
Finish them off with generous amount of honey, sea salt and pepper.
Enjoy!
Ingredients
Handful of Keoghs Rooster Potatoes (5/6)
4 Tablespoons of Honey
5 Tablespoons of Olive Oil
1 Tablespoon of Irish Atlantic Sea Salt
1 Teaspoon of Crushed Black Pepper