Irish Cheesy Nachos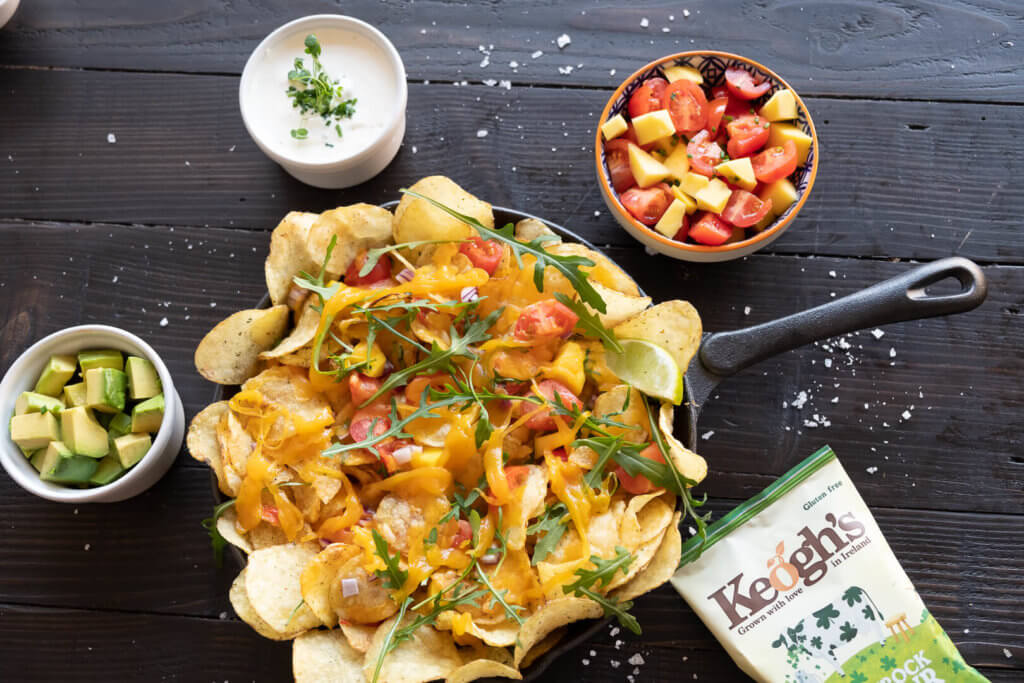 Method
1. Preheat the oven to 180 degrees.
2. Dice the onion, avocado & tomato into small cubes.
3. Spread the Keogh's crisps over the pan.
4. Sprinkle half of the grated cheese over the crisps.
5. Sprinkle the toppings over the crisps and remaining grated cheddar cheese.
6. Bake for approximately 10 minutes, or until cheese is all melted.

7. When serving, top with rocket leaves and serve warm with sides such as Guacamole, Keogh's Sour Cream or Salsa.
Ingredients
2 Big Bags of Keogh's Crisps - pick your favorite flavor!
200g Grated Cheddar Cheese
Handful of Rocket
______________________________________________
Optional Toppings:
1 Red Onion
A Handful of Cherry Tomatoes
1 Avocado
______________________________________________
Sides:
Keogh's Sour Cream Dip
Salsa:
Handful of diced Cherry Tomatoes
1 diced Mango
Handful of Coriander