Roasted Beetroot Hummus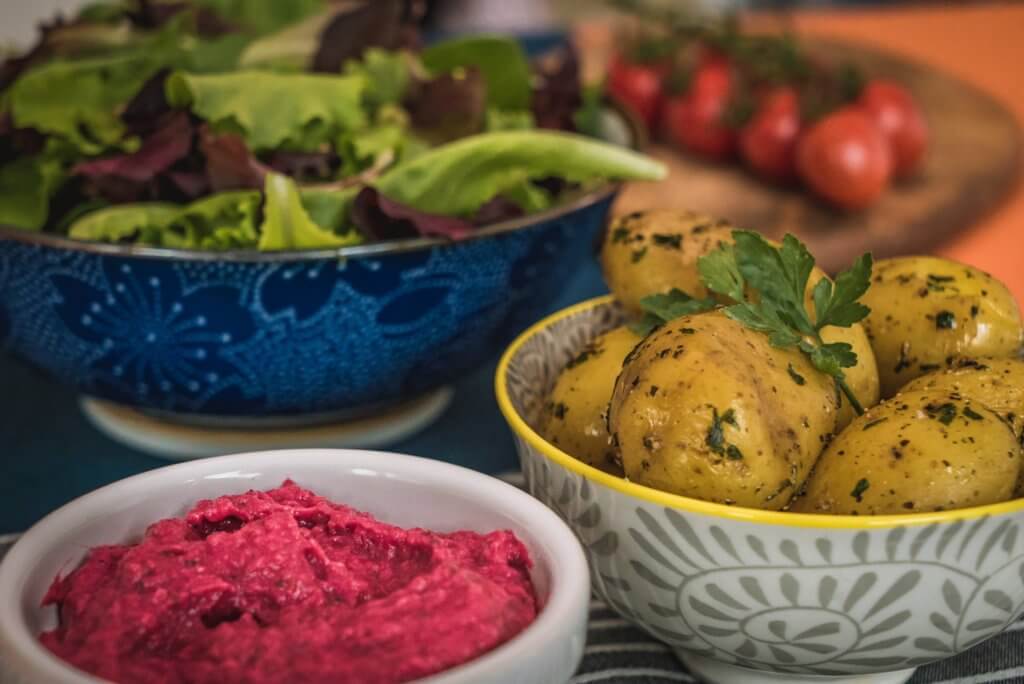 Method
1. Preheat oven to 375 degrees F (190 C), remove the stem and most of the root from the beetroots, and scrub and wash them underwater until clean.
2. Wrap beetroot in foil, drizzle on a bit of olive oil, wrap tightly, and roast for one hour. They should be tender. Set in the fridge (in a bowl to catch juice) to cool to room temperature.
3. Once the beetroot is cooled and peeled, quarter it and place it in your food processor. Blend until only small bits remain.
4. Add remaining ingredients except for olive oil and blend until smooth.
5. Drizzle in olive oil as the hummus is mixing.
6. Taste and adjust seasonings as needed, adding more salt, lemon juice, or olive oil if needed. If it's too thick, add a bit of water.
7. Will keep in the fridge for up to a week.
Ingredients
1 small roasted beetroot
1 tin of cook chickpeas, mostly drained
Zest of 1 lemon
Juice of half a lemon
Pinch of salt and pepper
2 large cloves garlic, minced
2 heaped tbsp tahini
4 tbsp extra virgin olive oil